In 1960 Red Skelton started RED-EO-Tape, a video production company in Hollywood, with three state-of-the-art color mobile units equipped with three RCA TK41s. He was actually a pioneer; this was the very first color mobile unit on the west coast, and not even NBC had this capacity. Ampex, contracted to build these out, did so at Hollywood Coach Works. One unit was for camera switching, one for tape and the third unit was a shop on wheels complete with a metal lathe. This information is from the man who had to sign off on the project, Charlie Riley of Ampex. (Charlie was later a huge part of NBC's video department and, later still, owner and founder of Logos Productions and Tele Color Video Productions.) Below is a detailed, three-page story from RCA Broadcast News magazine.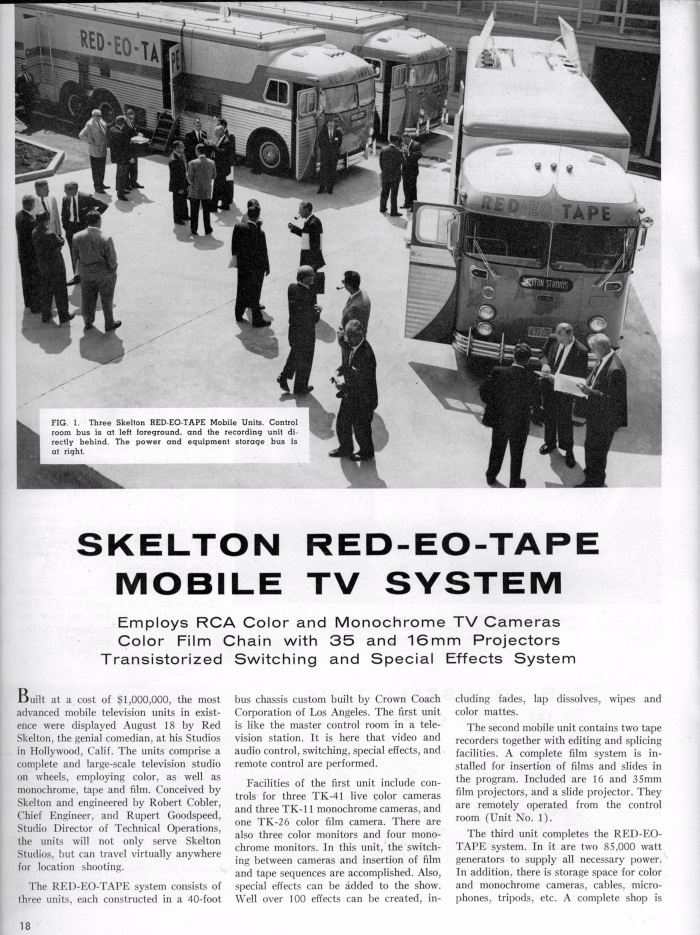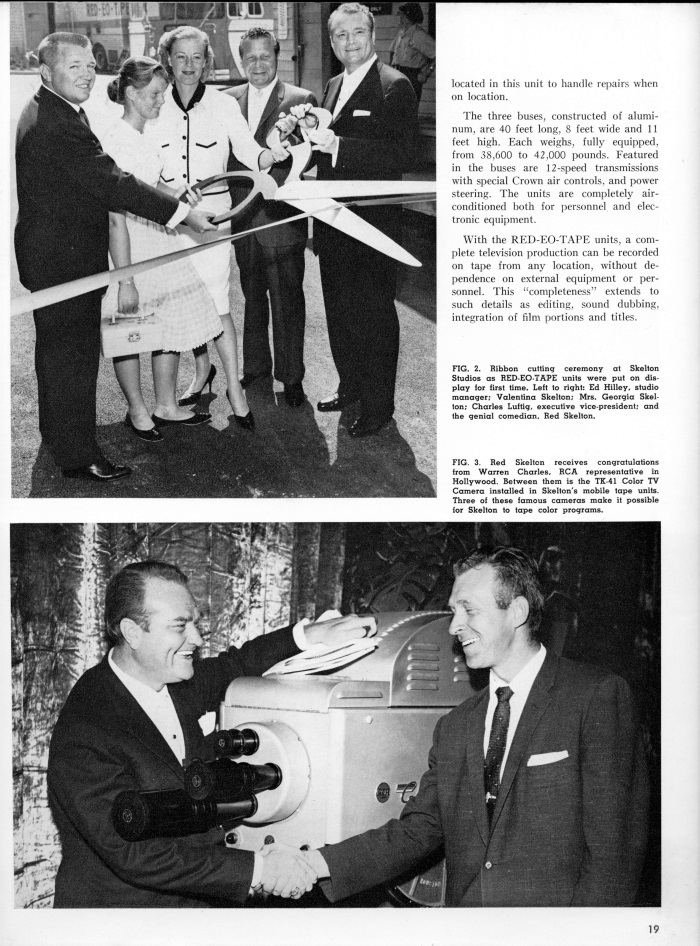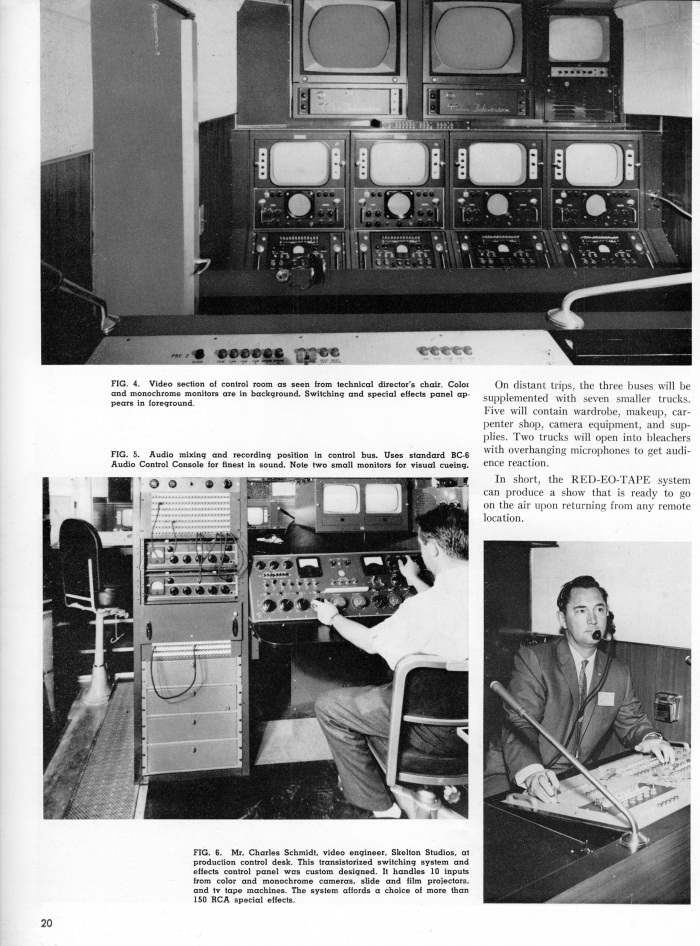 Below are the RED-EO Video trucks and cameras after they were sold to KTLA, circa 1965.

Red was a very smart guy and very well paid by CBS for his show. He was one of the first and few independent producers and did his show at his own facility on the old Charlie Chaplin lot in Hollywood, where KTLA and others also had studios. Skelton had become fascinated with the way he looked on color television and since CBS was still not doing much color origination, he began selling CBS his show in color. On the days they were not taping the Red Skelton Show, the theory was they would rent out the equipment for color production in Los Angeles and make big dollars on that, too. This did not work out, but Red still won on the deal.
CBS wanted more control of the Skelton show and the amount of money the network paid for it, so around 1962 CBS made a deal with Skelton that moved him to CBS Television City. As part of the deal, CBS bought RED-EO and used the units for studio and remote work for a year or so, before the whole three-unit ensemble was sold to KTLA in late 1964.